Heavy Highway and Road Construction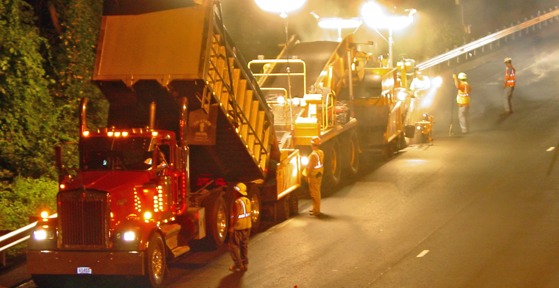 At Palmer Paving, we are experts in interstate highway construction, our emphasis on heavy highway civil engineering and road reconstruction. We serve the public sector at all levels with federal, state and municipal government contracts as well as projects for local owners.
Economic prosperity and reliable roadways work hand-in-hand to support local economy. We use superior products, ensuring our ability to keep all transportation infrastructur – interstates, highways, and other roads – functioning at peak performance.
There are several parties integral to this process, and we are in constant collaboration with them. Public agencies, engineering firms, architects and private developers alike hear from us often as each highway and road construction project takes shape.
We know our customers expect a smooth ride-mile after mile after mile.
"We all own it. We stand behind it."

Palmer Paving Employee