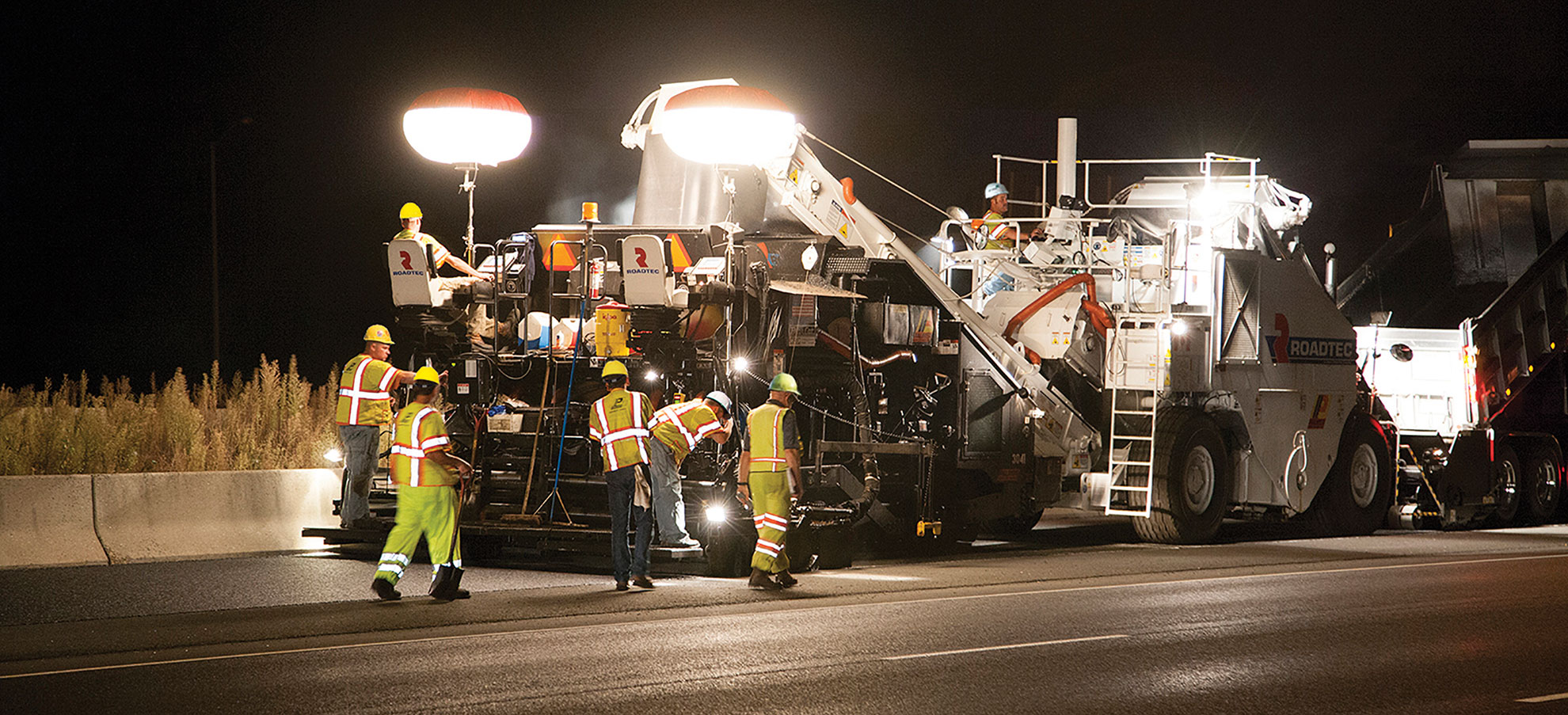 Our approach to building roads is a little different.
It's not just about making asphalt and paving roads. Conscientious project management, strict QC oversight and superior materials translate to quality and value for every project, every client. Every time!
Palmer Paving is a leading commercial paving and construction company providing raw materials including hot mix asphalt and heavy highway and road construction services. We focus on producing high quality asphalt and aggregates for our clients and executing construction and site & excavation projects in a professional, timely, and budget-conscious manner. As a subsidiary of Peckham Industries, Inc., we draw on a substantial network of paving and materials expertise in affiliated plants throughout western New England and eastern New York.
Our commercial paving contractors are experts in highway civil engineering and road construction and provide high quality hot mix and warm asphalt and other construction materials for Western Massachusetts, North Central Connecticut and North East Connecticut areas, with plants in Palmer MA (Estimating and Sales & Equipment Rental) Springfield MA, Easthampton, MA, and Barre, MA.
Serving the public sector at all levels with quality heavy highway and road construction
MORE
Environmentally-friendly hot mix asphalt and other bituminous products, aggregates, processed stone, and equipment rental for all our customer needs
MORE
We thrive on challenges. And an approach that worked before may not be the best solution this time. There are varying site conditions, changing owner requirements and environmental obstacles that crop up but, with our decades of experience, our team knows to bring their A game. Every time. We dig into our resources and work with our customers to ensure that deadlines and budgets are met. We work to find solutions to any issues that arise and regardless of size, our team brings the expertise and the know-how to get the job done.
Call us today at (413) 283-8354
We're ready to exceed your expectations and welcome the opportunity to discuss your next project.
Please connect with us for more information.